'In the year of the Hegira 622, driven from the city and exiled, I arrived at the mountains of the                . The journey was arduous. But I was "armed with the terrors of the sword". And the movement of the heavenly bodies (the western side of the city entirely round) filled the sky. The city was entirely round; the inhabitants remarkable for their treachery. Concerning the treacherous mountains. Concerning the origin of the name  "                     "
excerpt from 'E 44 10 N 33 15′ by Melbourne poet Bella Li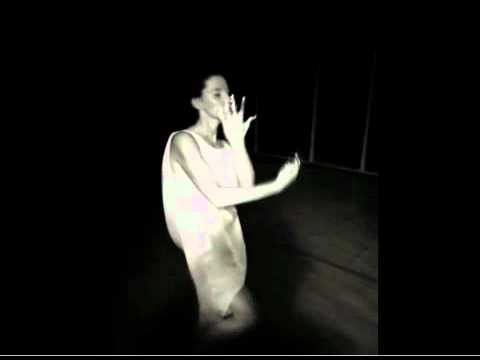 After the bell, nine doomed chimes, our hero is woken as Shadow's minions begin to lurk. In the latest performance piece by the Australian/Mexican duo Tamara Elkins and Guillermo Bátiz, we follow sound and dance to the Edge of Oblivion, between the Sanctuary of Light and the Still Bell of Time, there stands Elki the Sentinel of Memory.
Tamara Elkins (Visual artist COFA) has developed a practice that investigates the transience of individual life events. Her most recent works have been in collaboration with producer/composer Guillermo Bátiz and writer/artist Tamryn Bennett. These projects have been presented in both Wollongong and Sydney and are part of an ongoing development of ideas around the concealment of self, memory selection and the body's continual adaptation to surroundings.
Guillermo Bátiz (Mexican producer/composer). Exploring musical frontiers inspired by the natural harmonics that idling in an Australian environment offer, Bátiz's is in the process of developing works with his new band. Solo project donMoy: Enough about me, let's talk about me. EP. (2005, Cyan Records, Mexico). And with former band Childs: Yui LP (2006, Static Discos, Mexico).